Semaglutide Weight Loss Program
A Weight Loss Program, Just For You.
Your path to a healthier you is just a click away! Discover our Medical Weight Loss Program through Telehealth, where expertise meets convenience.
Sustainable Weight Loss
Experience a whole new approach with medication and lifestyle changes that work to produce sustainable weight loss.
Convenient Online Program
Achieve your ideal weight with ease through telehealth and skip the trip to the doctor's office.
Get Started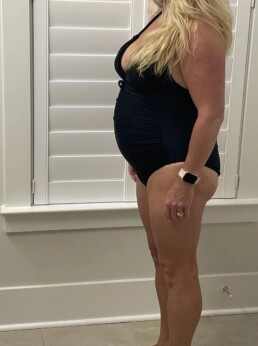 Give it a try! it is easy to start.
We make it simple for you.
I've been taking Semaglutide for 6 months and it has helped change my life. It has completely curbed my appetite with very few side effects. I have lost over 30lbs, I have more energy and I feel alive again. I'm so happy I took the steps to start my weight loss journey with the help of Semaglutide!
– Vickie K.
I have tried several weight loss plans and Semaglutide has been the most successful for me. I have lost weight at a healthy rate and have been able to maintain the weight loss. I have more energy and love being able to fit in a smaller size.
– Nancy T.
"I am thrilled to share my incredible journey with Semaglutide. In just six months, I managed to shed an impressive 33 pounds thanks to this remarkable medication. Semaglutide not only helped me achieve my weight loss goals, but it also provided me with newfound confidence and vitality. I am truly grateful for this life-changing experience."
-Cindy V.